Over the past few years, I've been quietly immersing myself in numerous woodworking projects. Once I get into a project, writing and sharing with the vast online world becomes a secondary thought. There's a part of me that would love to delve into the 'how-to' and step-by-step process of each project, but I hesitate to transform a relaxing hobby into yet another form of work. So for now, I'll start by sharing some highlights and decide on the next steps later. Stay tuned!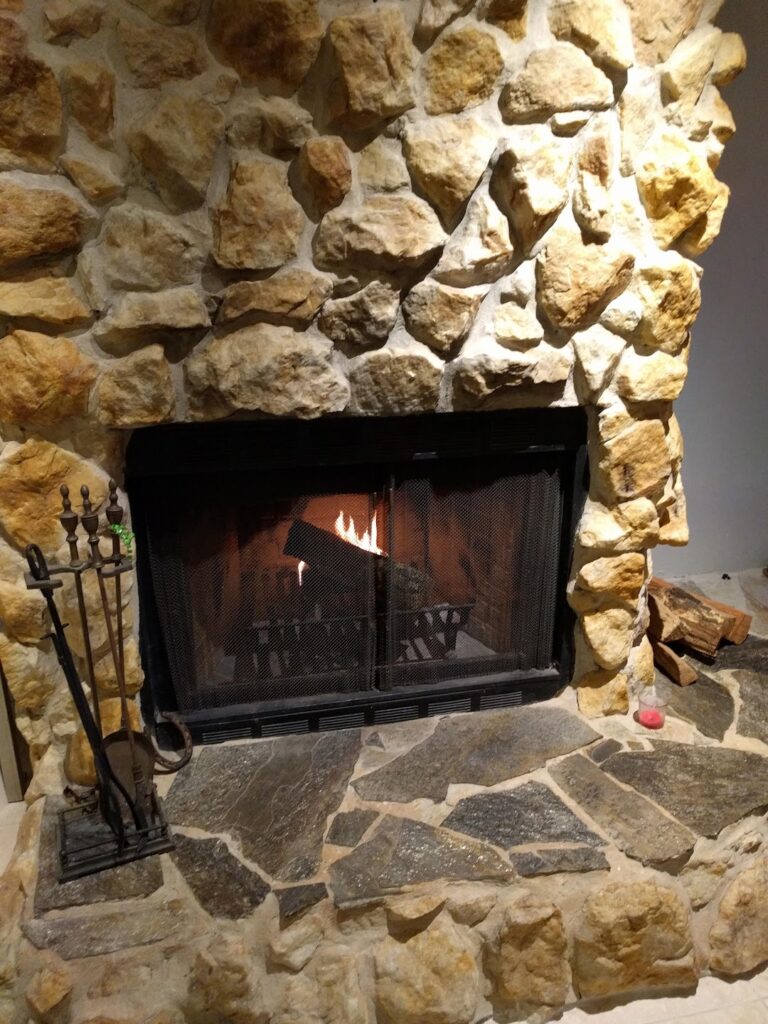 For the mantel I used some threaded rod to create a strong mounting point and then use a 2×4 to create a template. I found a pretty beefy slab from a local wood supplier and drilled out the holes just like a floating shelf. Nice and snazzy.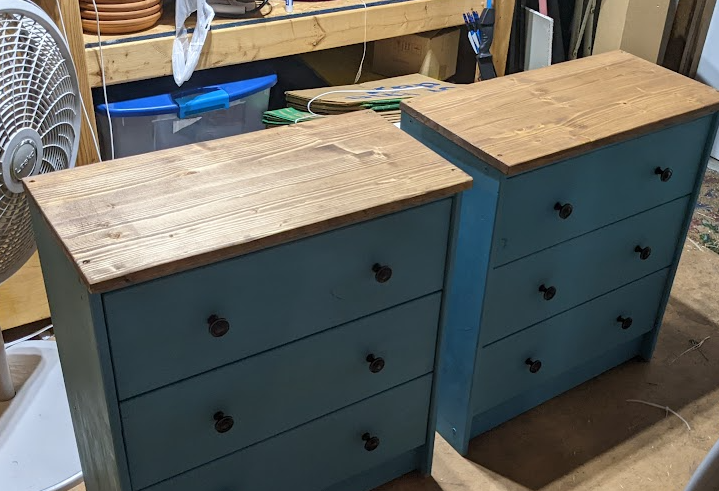 I turned some cheap ikea dressers into nightstands with some scraps, paint, and stain. This was the laziest and most satisfying project. We picked these dressers up when my kids were little for simple kid furniture. They had been sitting in the garage unused for months before I realized they could be cleaned up and updated for nightstands.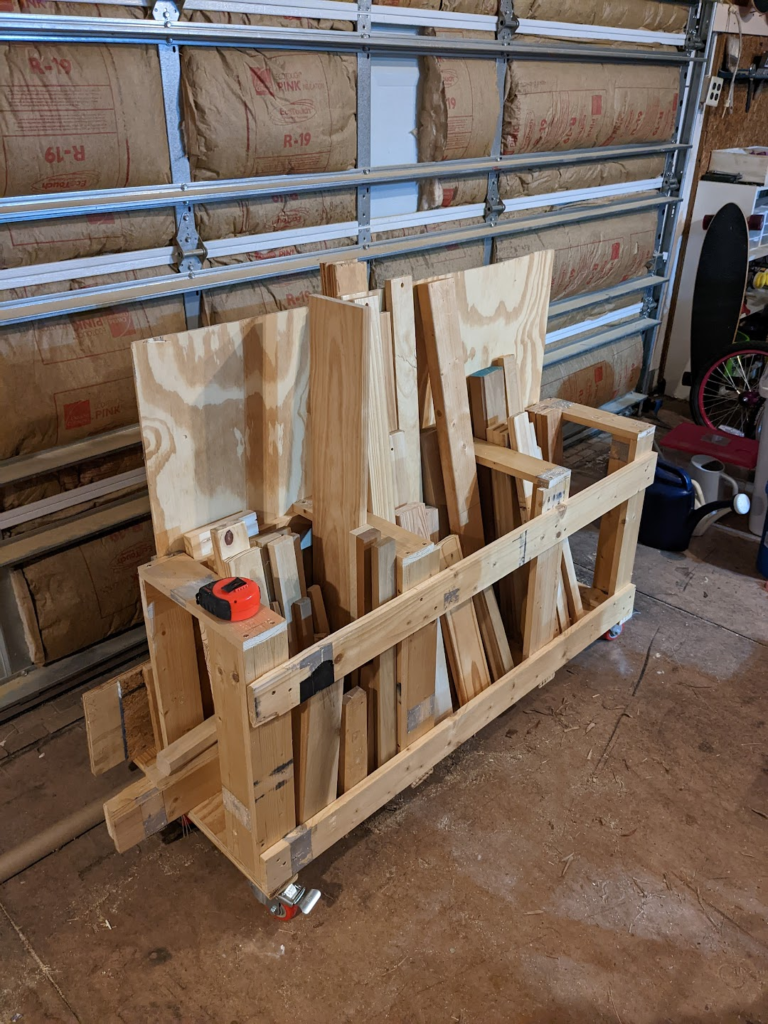 After a few more projects I had quite the scrap wood collection and needed to reclaim a wall in the garage. There are some amazing cart plans out there but ultimately I just used scraps to create a basic form and added wheels. It works so I guess it…works?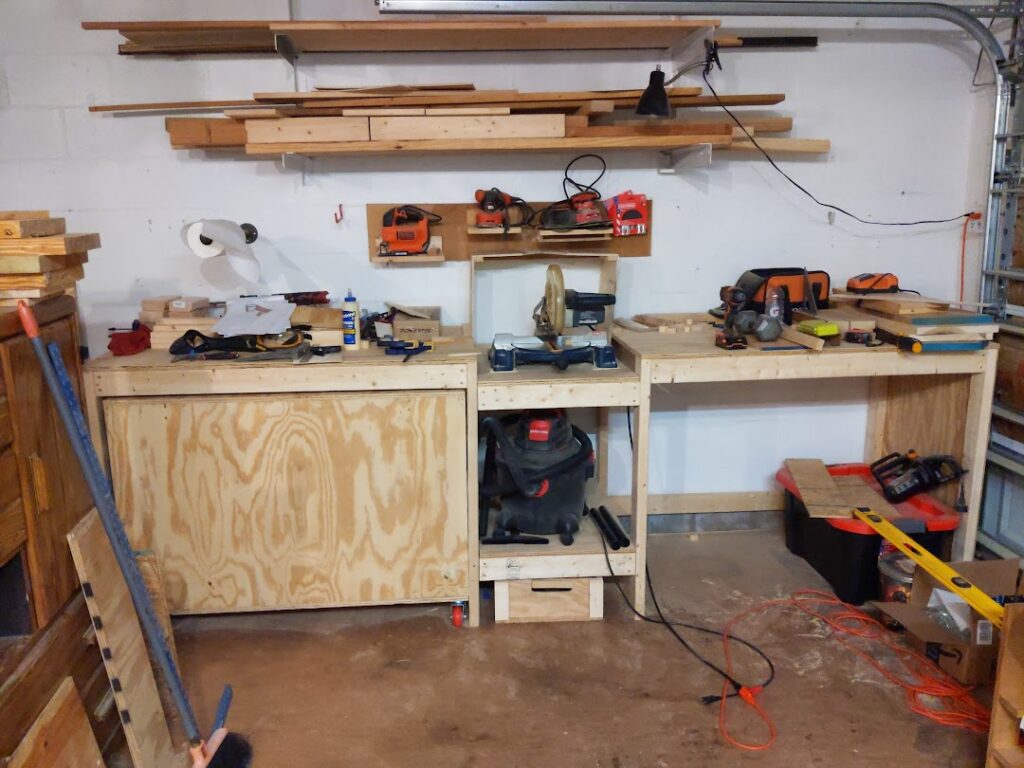 I picked up a sliding chop saw on sale and used that as an excuse to build a new workbench + cart setup. The right cart has a table saw built in so I can pull both out and have a six foot by 3 foot workstation whenever needed. I've been building out some storage and organization over time but have definitely not "finished" this in the past few years.